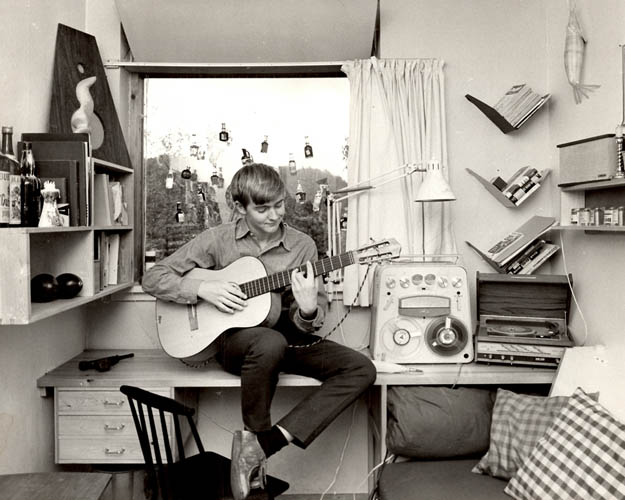 Holte, Denmark.
My room, my first tape-recorder. Note the hanging liquor bottles in the window.
My grandfather had given me the guitar and said, "After you have learned 3 chords, you can play all the songs in the world"
He didn't say how well…
It was a grey, rainy world.
An ordinary moment on our schoolyard: Skip-roaping on a wet day.  Girls I fell in love with… – where are they now?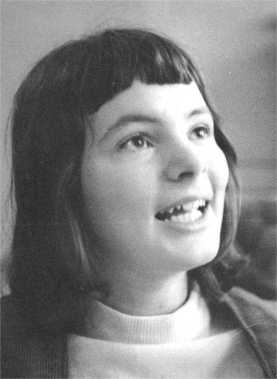 – I got my first Record deal, a solo "EP", with five original songs – and I started performing on the Danish State Radio as well. Back then, the state radio (DR) was the only radio broadcaster permitted in Denmark. It was all direct programs, no delay so if you made a mistake 200,000 listeners would hear it. It was an exiting environment to be a part of. I met other singers and players and the music started taking off.
The title song "Lysseblå Bananer" (Powder-blue bananas), later made it into an  official state school song book as a children's song. I was happy to see that, but also noticed the author was listed as "Anonymous".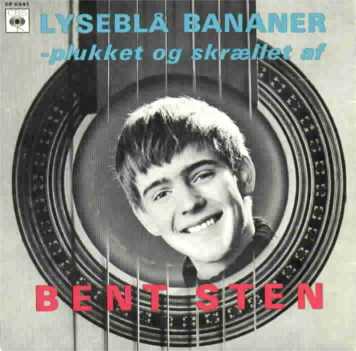 This news-article headline read: "Unknown, but for how long?"
I can now answer that.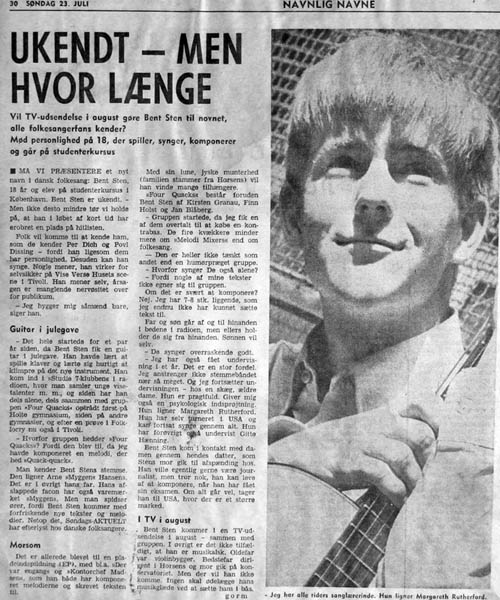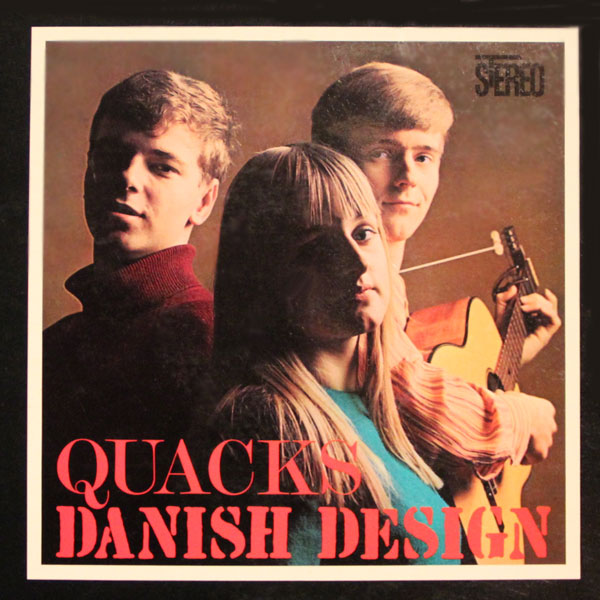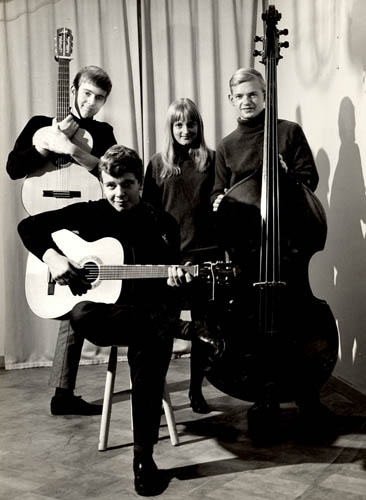 Here (right) is Kirsten, Michael and I – performing at the open-air main stage in Tivoli-Gardens, Copenhagen.
As "QUACKS" we toured, did radio and TV appearances and recorded singles and an LP, "Danish Design". 
After we split the group, Michael Bundesen went on to form the very successful band, "Shubi-dua".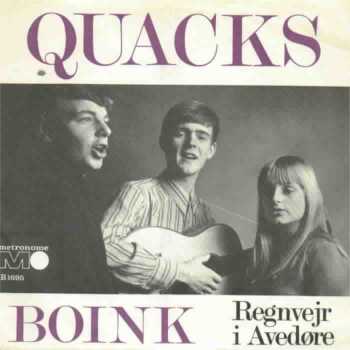 I loved hearing three voices come together, so vocal groups with a variety of singers & players became my passion.
It was radio, TV, records, newspapers. Great fun, good times with all…
"FOUR QUACKS" was so named, because we started with 2 medical students in the group, Jan Blaabjerg and Kirsten Granau.  –  (picture Left:) Kirsten Granau, Finn Moller, Michael Bundesen (front) and yours truly.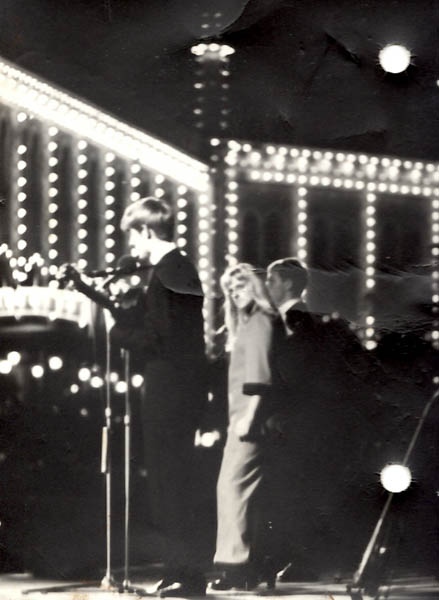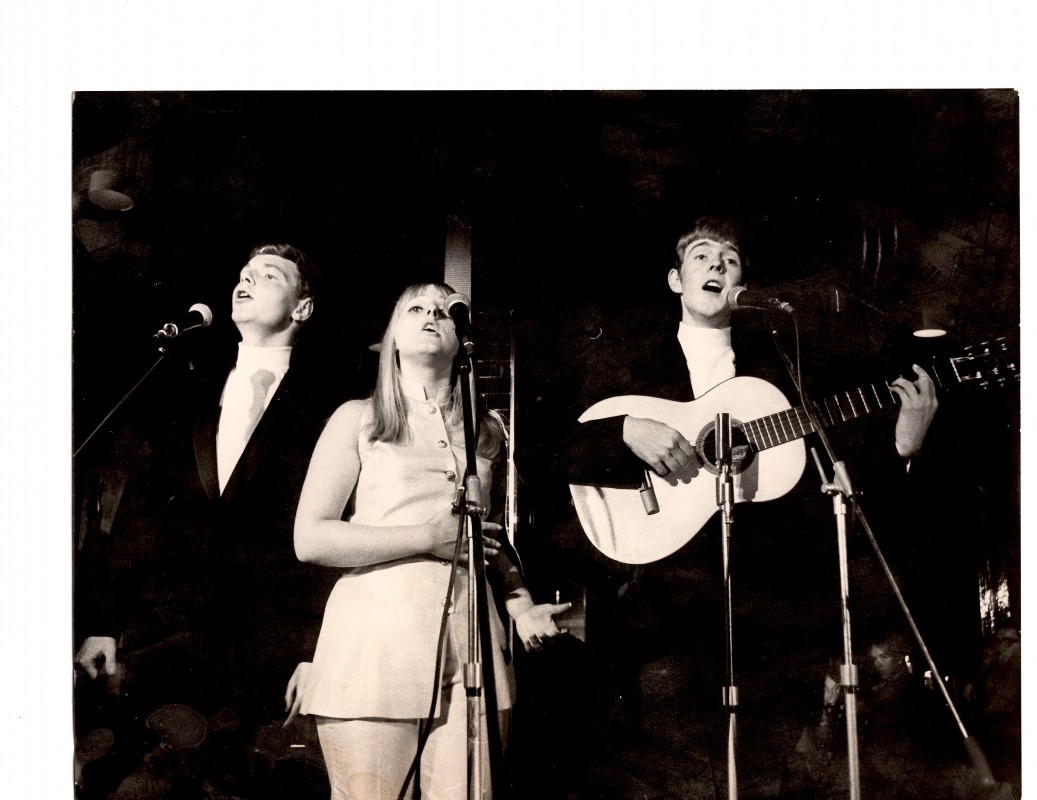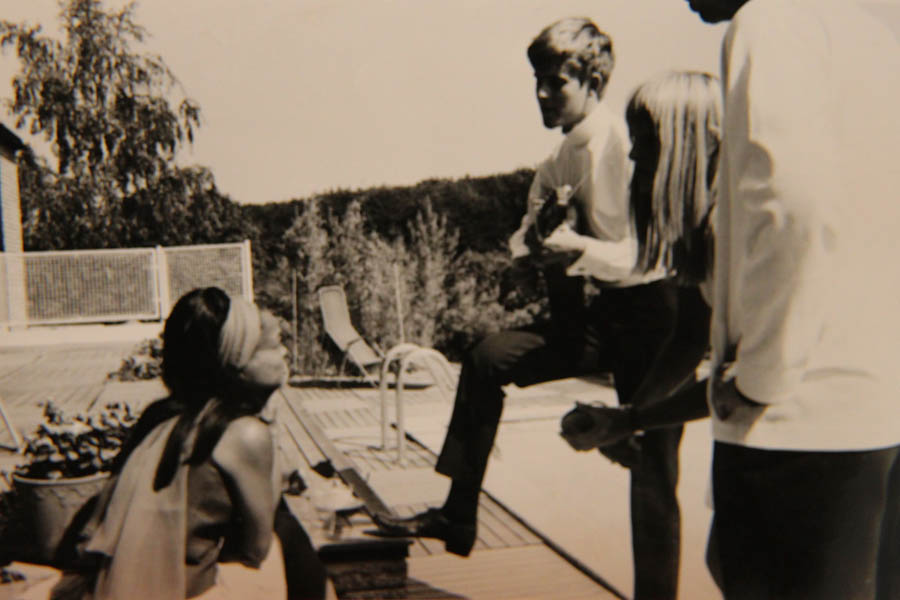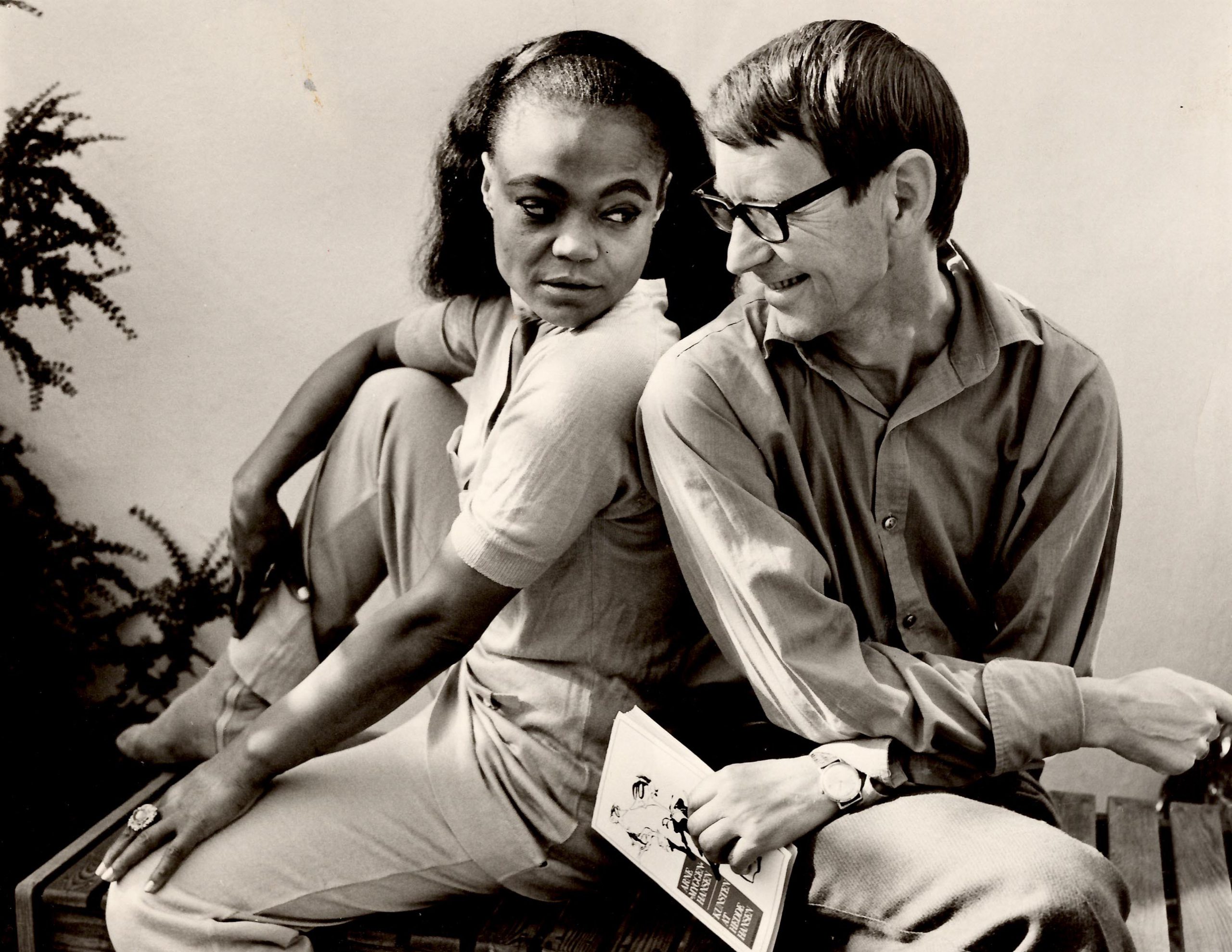 Eartha was an amazing perfomer and a wild passionate force of nature.
Eartha Kitt, the American singer became a good friend of my father and all of us and she always stayed with us when touring in Europe.  (Left) Kirsten Granau, Michael Bundesen and I sing to Eartha in the front yard in Holte. 
Below: Eartha clowning around with her daughter Kit Kitt trying to push my dad back in the pool. 
My father, Arne Myggen Hansen become very popular as a journalist, author and radio host as my brother and I grew up. When he was assigned to interview Eartha their humor immediately clicked, and my father invited EK to come to "just relax" at our home.  When he came to pick her up, she was in a glum mood.  After riding in the car for a while, she said, "Who else is coming today?"  "No one", my father said.  "It's just you and us".  That did it. She was so used to people inviting her to show off for their friends, but we didn't.  She had a wonderful time napping on the sofa, running around in the forrest and ripping her pants sliding off a box-car.  From then on, each time she came to Denmark on tour, she would come and stayed with us.  
Our house was often visited by international stars, actors, painters, singers and show people.  I love show people, they take their fun serious. 
Our trio broke up after a few years, then Michael Elo and Ianne Elo (brother & sister) became my new partners in tours and recordings in Denmark, Germany & Holland.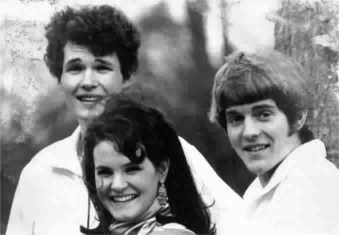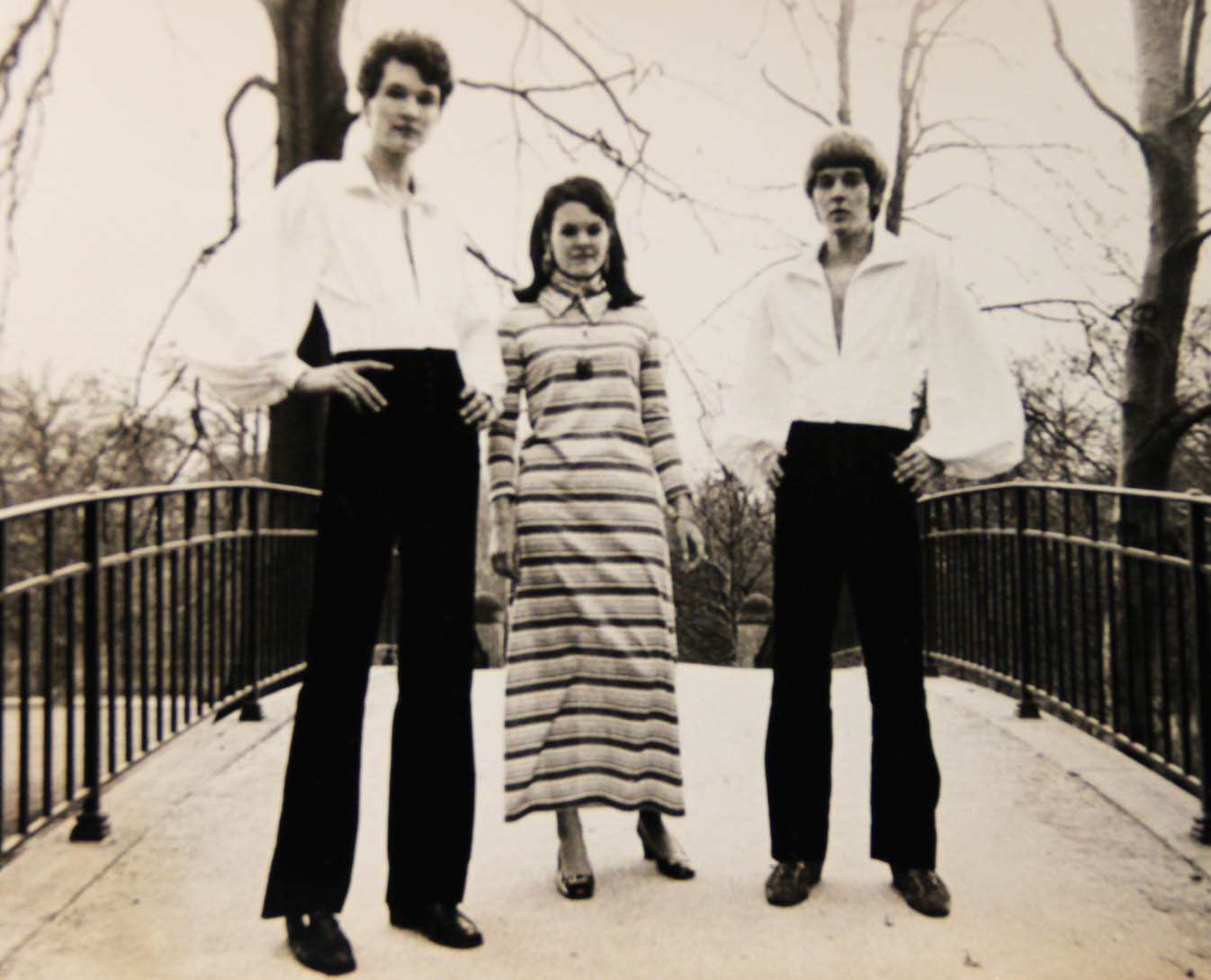 When people saw us on stage they thought I was short.  I was 6'2″, but Michael was 6'8″.
An American Agent
Saw the group in Copenhagen and gave us our first gig in New York.  It was a big new world and life would never be the same.