Coming to Amerika [Danish spelling] was a big deal.  America was different from all other countries in the world. It was an island, a spaceship of possibilities, land of the free, hope and opportunity.  It had always seemed to me that if I truly had faith in my music, I would go to America…
Our first gig was a dive-bar in Albany, New York.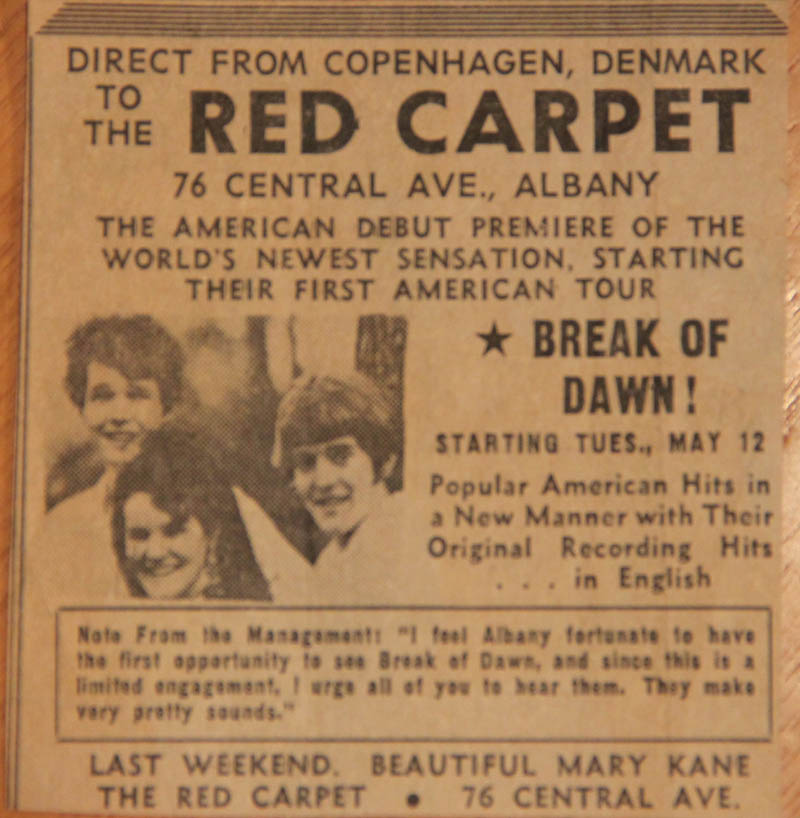 First gig in USA
It was yours truly, Ianne Elo and Michael Elo. We had to play mostly pop-songs, but with our own spin on everything.  We had two rooms on top of the bar.  The owner, a young enthutheastic Italian named Tony, met me each morning on the stairs and said, "How'ya DO-en, Bent, How'ya DOen?"
Playing 3 times for 45 minutes, and 2 for 30 minutes each night was a big change from doing short mostly-original concerts in Denmark.  Michael met a flute player in a nearby park one day who gave him 2 blots of Acid.  That was the first time I tried anything like that.  It rearranged a few molecules in my brain for the better.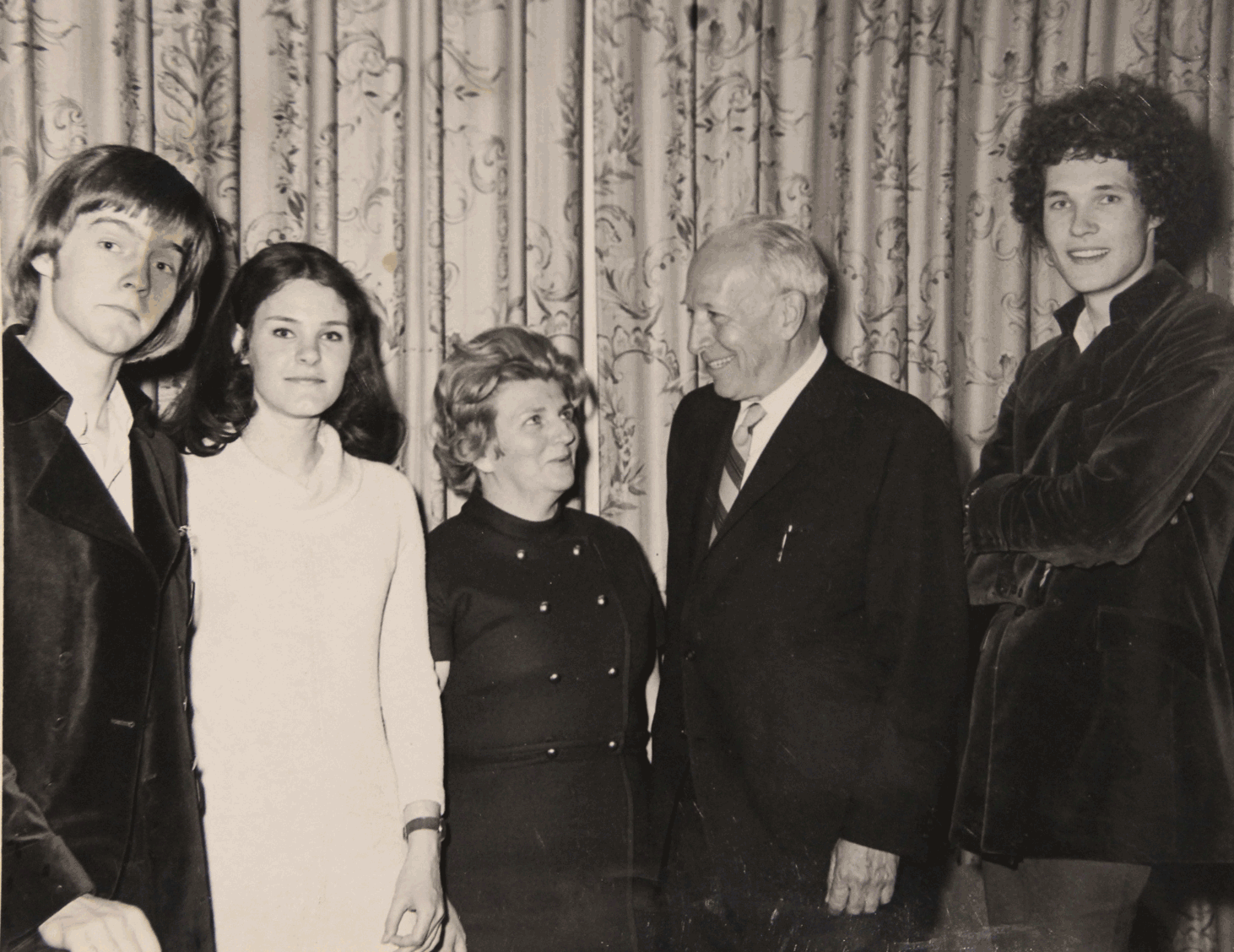 We got other gigs in Albany – who could forget "Dino's Lounge" –  even played a party for the Mayor (middle picture) Then it was New Hampshire and Nothern Vermont.
Everywhere we went we were always "Straight from Denmark".
I was surprised to see how Americans ate their food – by cutting with the right, then laying down the knife on the side of the place (often dripping sauce on the tablecloth as a result) then passing the fork over to the right hand and bringing the bite to its designation.  In America every detail of life was a little different – from doorknobs to table manners.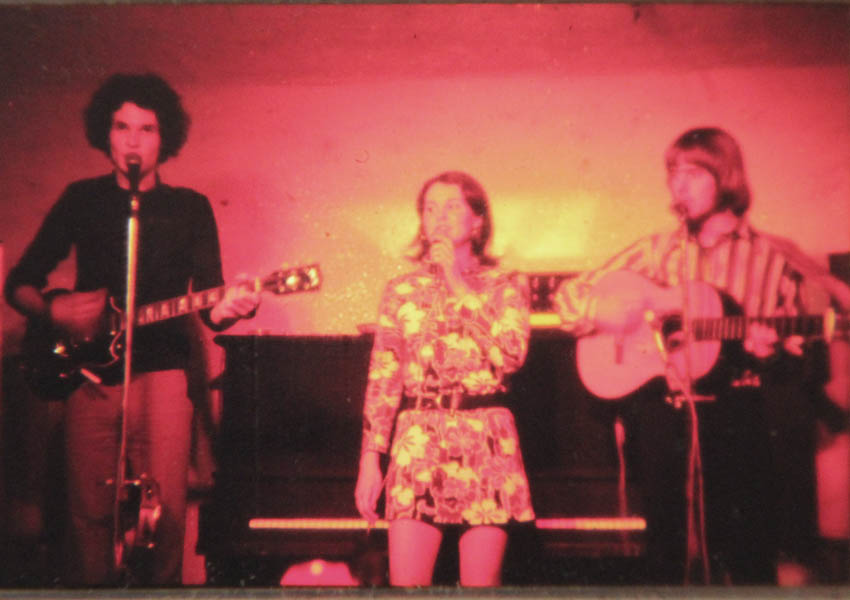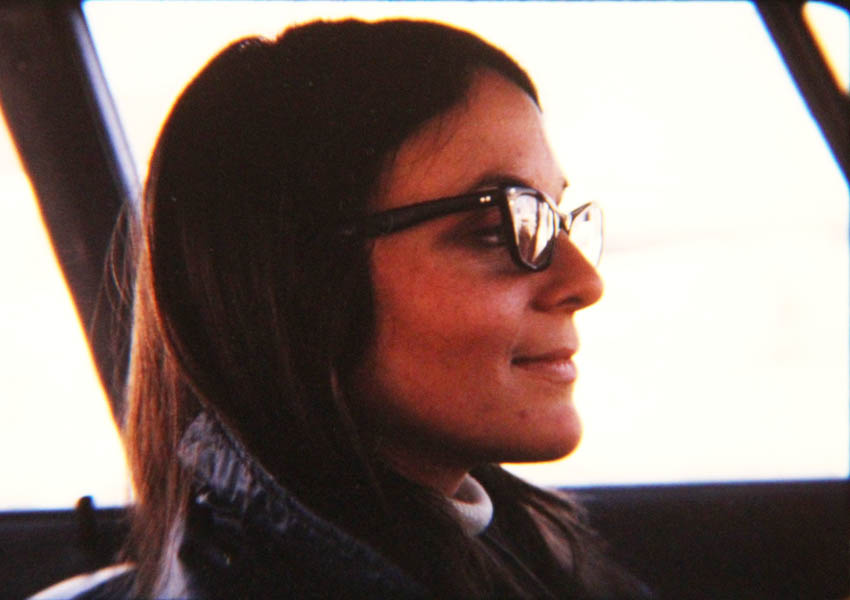 Peggy
Peggy Dufresne had won a stunt-pilot state-championship in Maine, owned a horse and worked at the Berkshire Country Inn, where I was the entertainment for the winter. In the spring she took me flying  (loop-de-loops, stalls and spins included). We flew up to visit John Cassel in Vermont, but got lost between the mountains. The plane had no radar or GPS (of course) and you can't just pull over on the side of the road to look at a map when you're flying. Luckily we found the airstrip right before the clouds rolled in.
Later Peggy came to stay with me in Sweden and Denmark (seen here  working on our street's semiannual community-cleanup).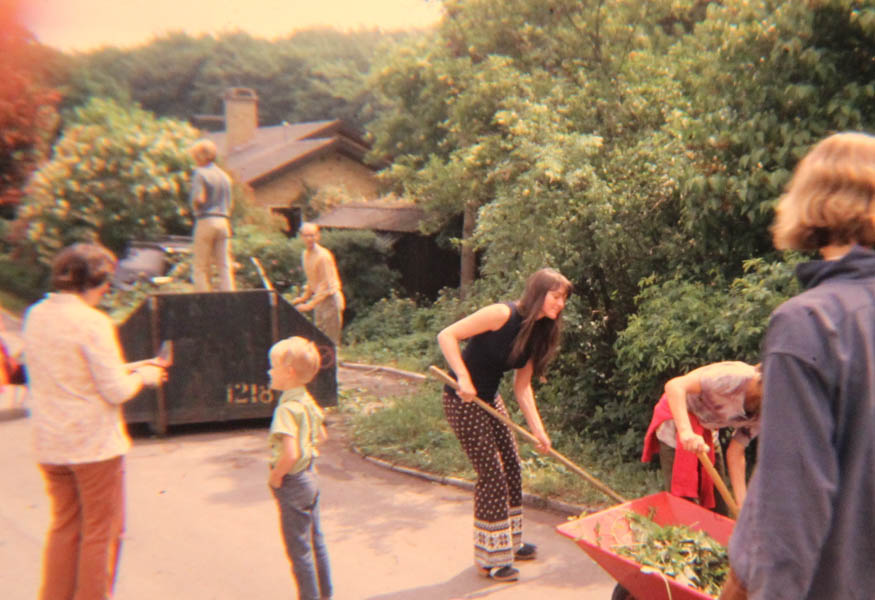 She was Canadian-Indian and free to the bone.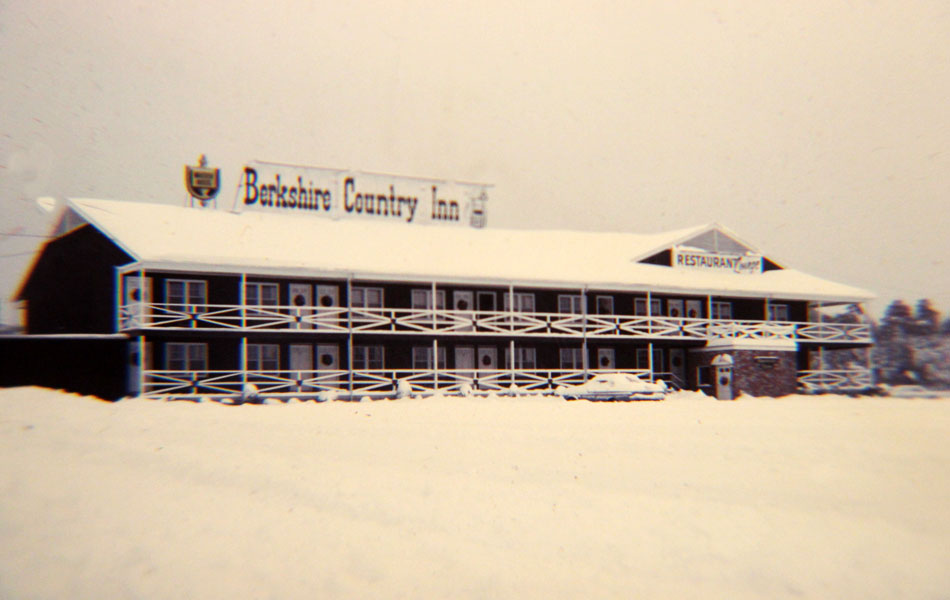 We landed an extended gig in Nashua NH, then played in Burlington,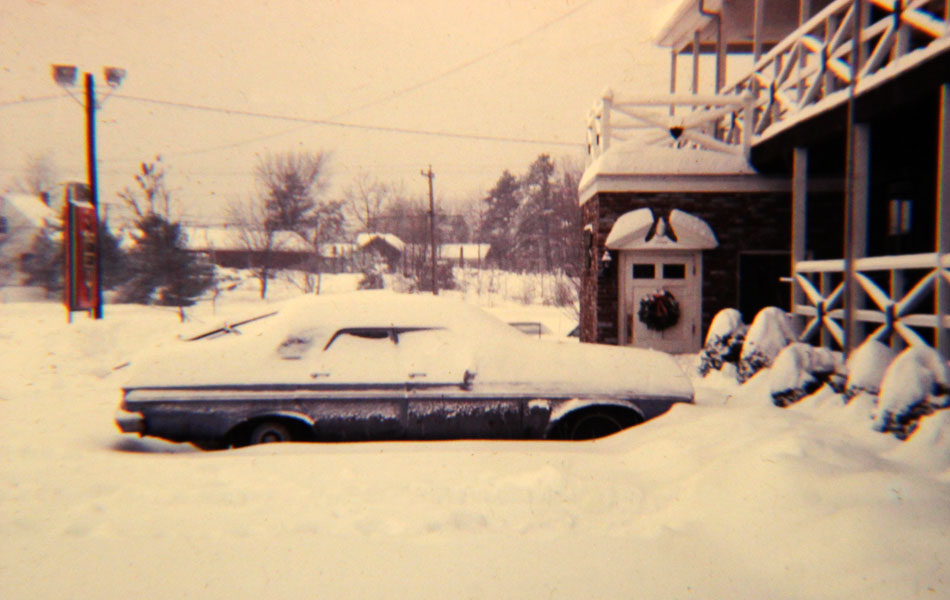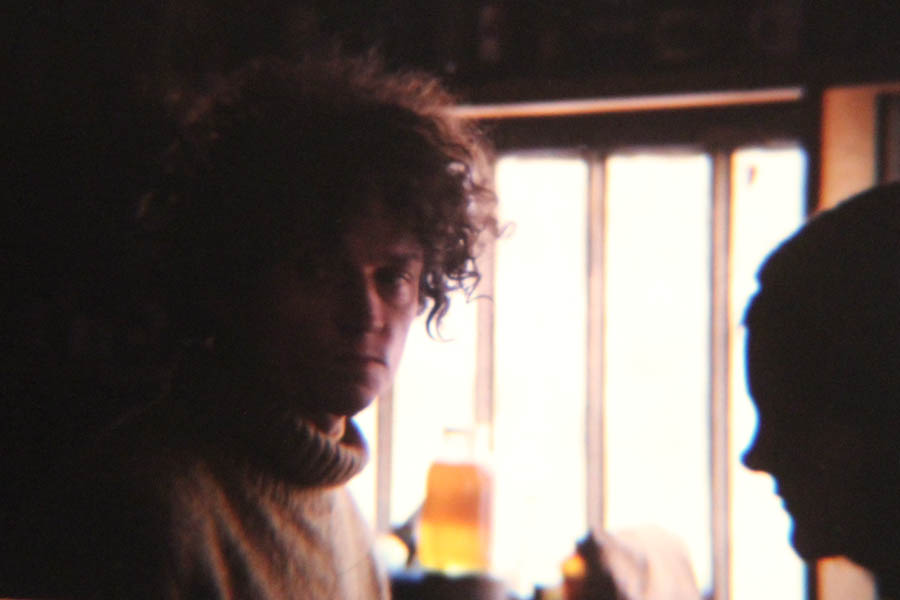 John Cassel
John Cassel lived in a farmhouse in upper Vermont down long windy country roads.  Piano player, singer, band-leader, maker of mule-kicking  apple cider and host of many jams and events.  Hippies, truckers, bikers, farmers, musicians and fantastic times.  We had our own Woodstock (but not muddy) in the hills of Vermont one summer, then jammed on Sugarbush Montain ski resort in the winter.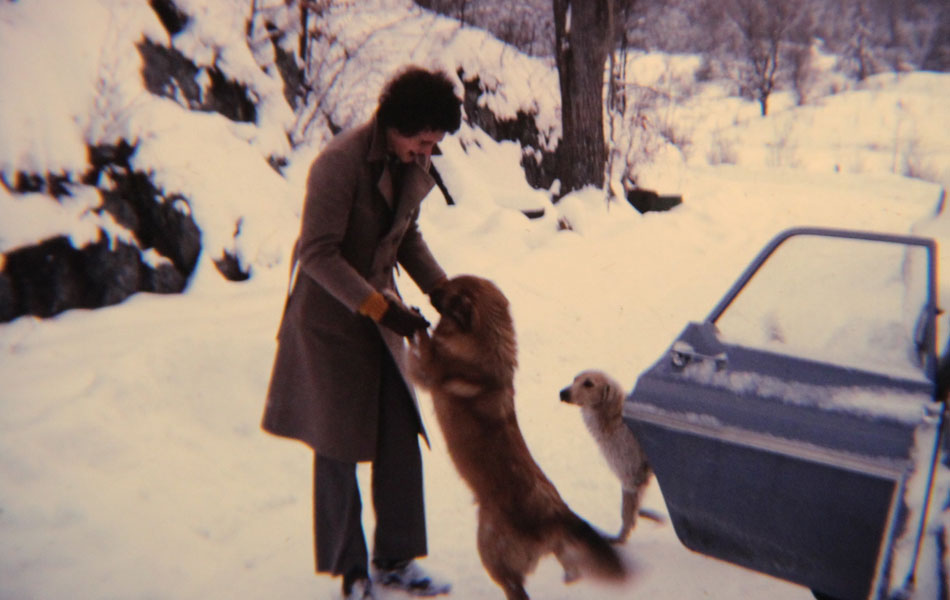 Michael Elo greeted by John's dogs.  The winters are cold in Vermont. We met many great souls and learned a lot about the spirit of the land.
We played in upstate New York, New Hampshire & Vermont for a year & a half, then Michael and Ianne got homsick and flew back to Denmark, while I stayed on the East Coast to do soloi gigs and sit in with other bands.
Back to Denmark, Sweden & Germany:
During the 70's and 80's I travelled back and forth between the US and Europe, perhaps 6 or 8 times, at one point forming an original rock band "My Ship" in Denmark.  Oliver Strauss on Guitar, Jens Elbøl on Bass and Michael Puggård-Møller on drums. They were all fine players, but I knew nothing about rock'n roll so I think we sounded more like Indie-Rock today.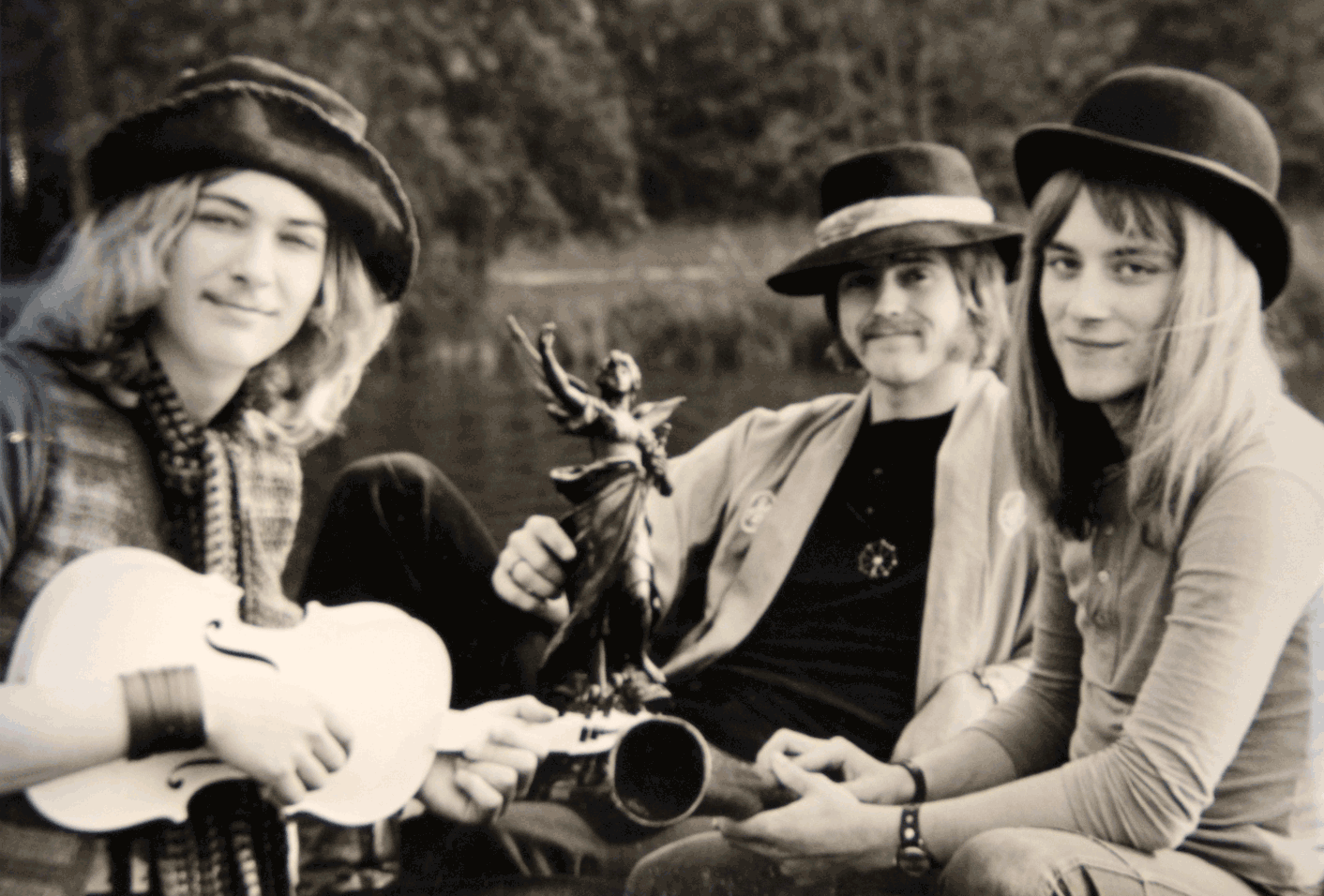 "My Ship"
We lived and rehearsed on a remote farm in Sweden a few years, did gigs in Germany and had a record-deal with BASF-records. We had a manager, Gunther Erfuhrt, and a rodie, Steward, but it was all  low-budget. We drove beat up cars and trucks and when playing in Hamburg we'd break into condemned apartment houses to sleep. I couldn't afford a Rhodes kepboard, so I bought a small upright piano and installed 15 guitar pick-ups under the strings to make it electric.
It was great times and I miss having roadies.  Steward said he was not from England, but from Wales which I thought was part of England.
This is the only picture I have of our stage setup, somewhere in mid-Germany.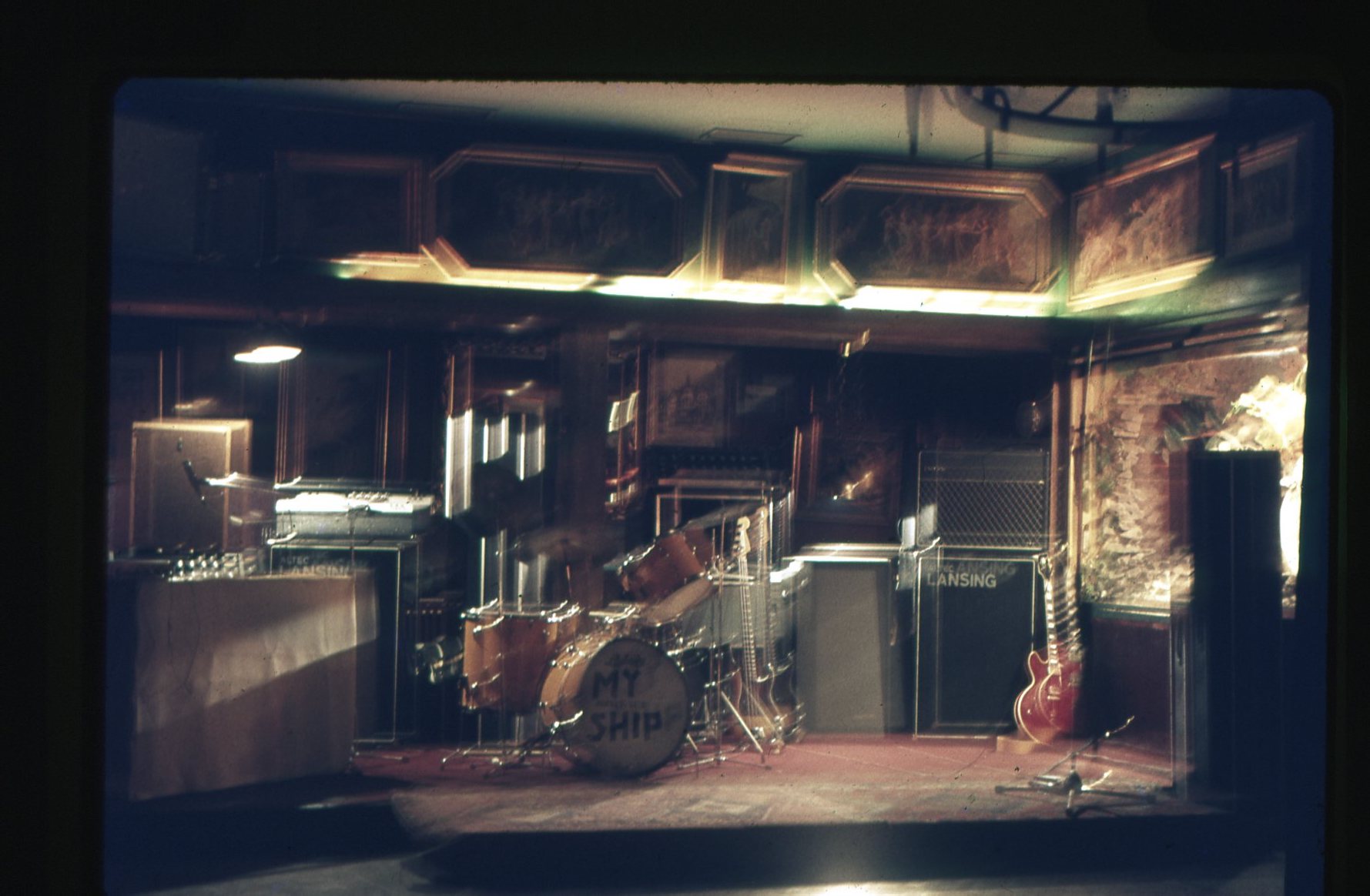 Realizing I was not a Rock'n Roller we disbanded "My Ship" and I made it back to America – and to the West Coast, LA. A friend of my father, Ole Georg had me record original compositions for Capitol Records Production Music.  I recorded 5 LPs, that were distributed all over the world.   The music was licensed by TV shows, movies & commercials – used by Beverly Hills 90210, Sesame Street and many other shows.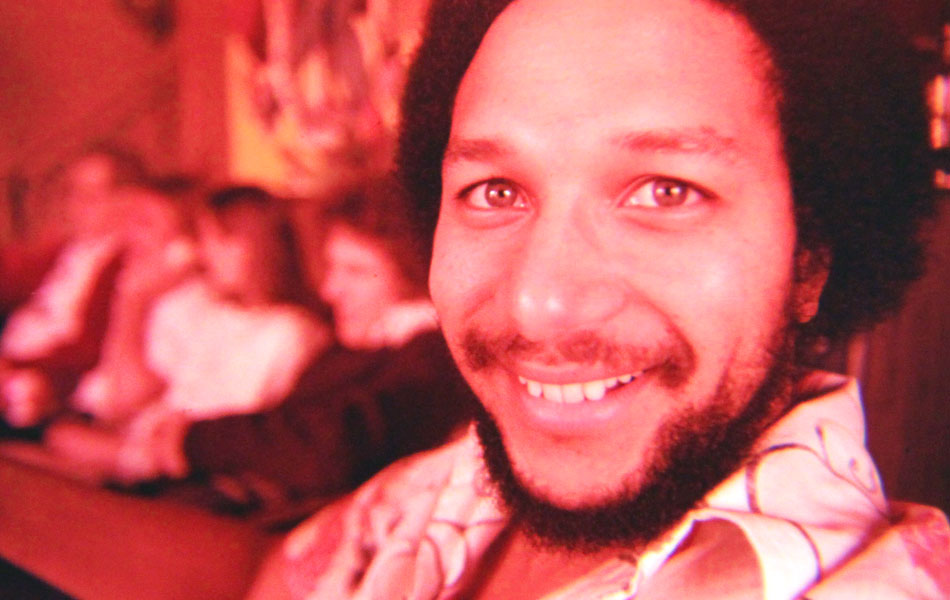 The Heits
When I first came to Los Angeles, a friend introduced me to a family in Echo Park.  They had a room where I was invited to stay while getting my bearings.  They were brilliant, funny and heartfelt people – mom & dad, 3 sons and 2 daughters.  Alan (pic above) played bass & guitar with me in serval outfits and his sister, Lori and I ended up together for 5 years.  I will always be grateful for the whole family's wisdom and friendship during my first years in LA.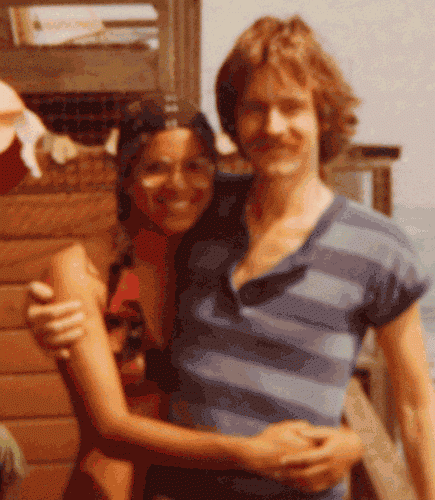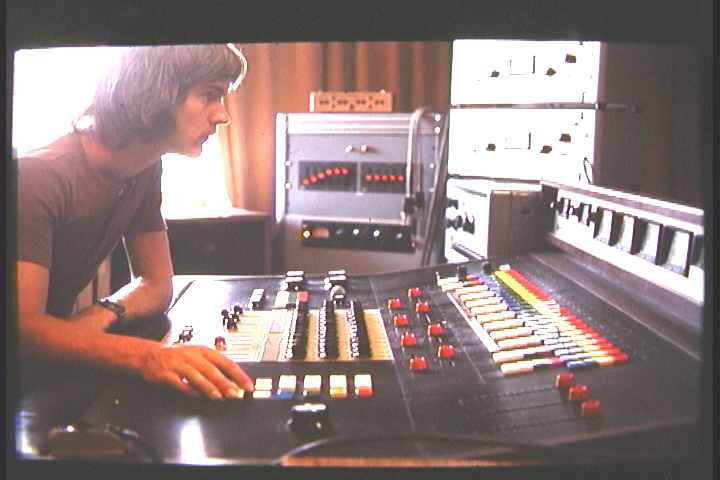 Mixing at Capitol Records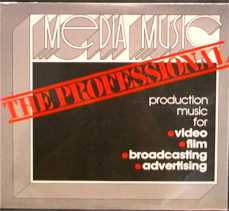 Hooper
I was working free-lance as video cameraman for a casting agency, IPS in Hollywood.  One day I heard music coming from a meeting room and I asked what they were listening to.  It was Hal Needham of Stunts Unlimited, and he said he had just finished producing a movie about stuntmen, but they did not have the themesong yet.  Hal had been successful with "Smokey and the Bear", but the fellow who had written "Eastbound and Down" for that film had not come up with one for "Hollywood Stuntman" the film Hal had just directed, starring Burt Reynolds..
"Would it be OK if I wrote a song for you?" I asked.  "Sure" Hal said.  This was on a Friday.  The next day I wrote the song and produced a demo on Sunday, then gave it to Hal who gave it thumbs-up.  A week later I was on my way to Nashville to meet the arranger, Bill Justice, and to oversee the recording of the song.  What a thrill.  Amazing musicians in Nashville…
At first they tried a few Nashville country singers for the song, but ended up liking my voice better which we recorded at Warner Bros Burbank studio.  At the last minute they found out another movie was also about to be released with the same title, "Hollywood Stuntman", so they insisted I throw in the new name for this film, "Hooper" into the lyrics – so I wouldn't accidentially promote the other film.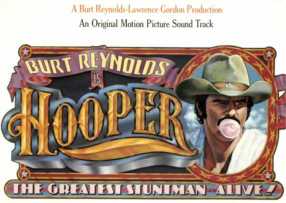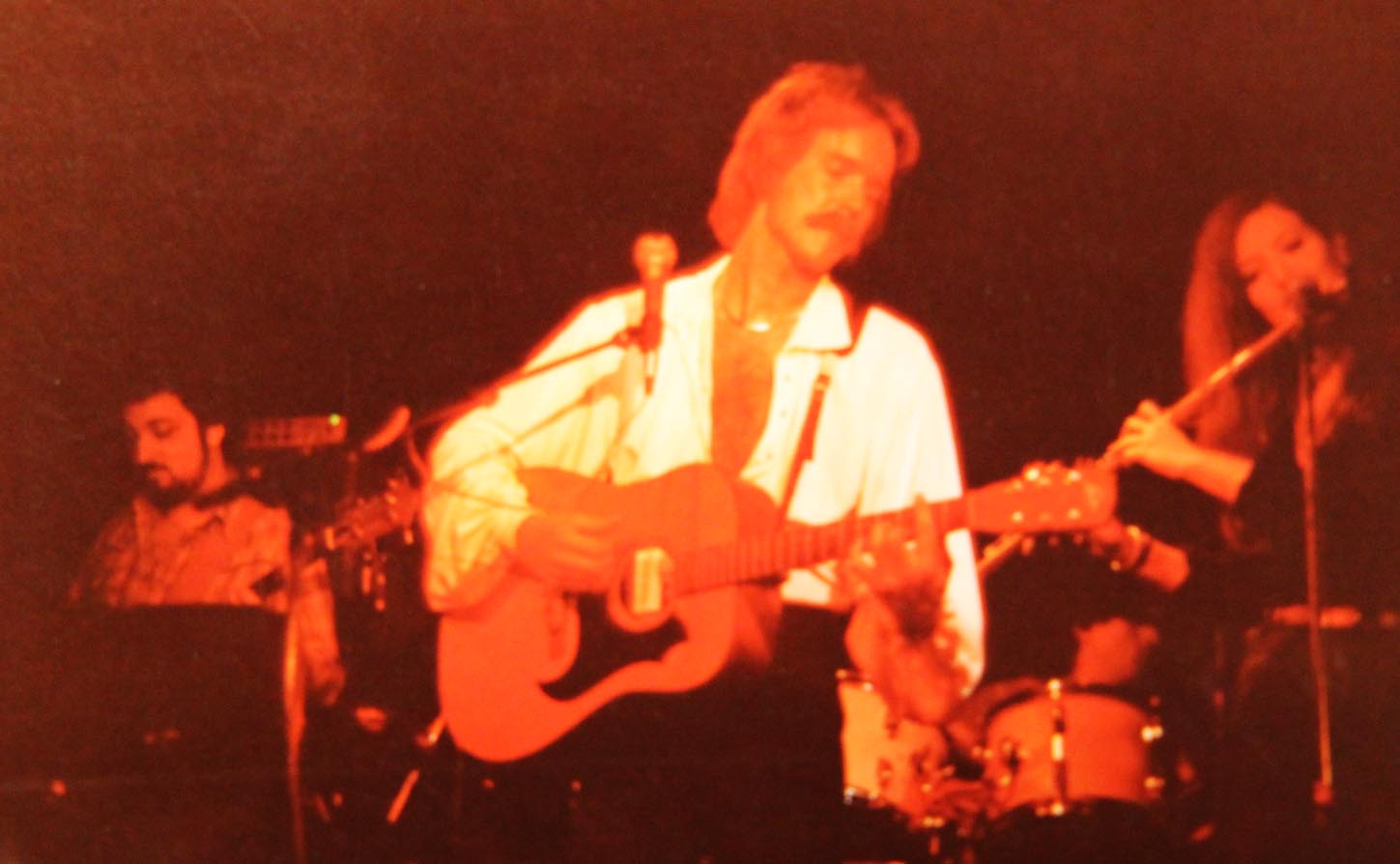 Early LA music
– 
In LA, early 80's I formed groups, and worked odd jobs in the film industry – making star-fields, sound-recordings, shooting, editing, gripping and at one point – training cat fish. I performed in placed like the Bla Bla Cafe and My Place.  It was all-original music.  We had some great shows.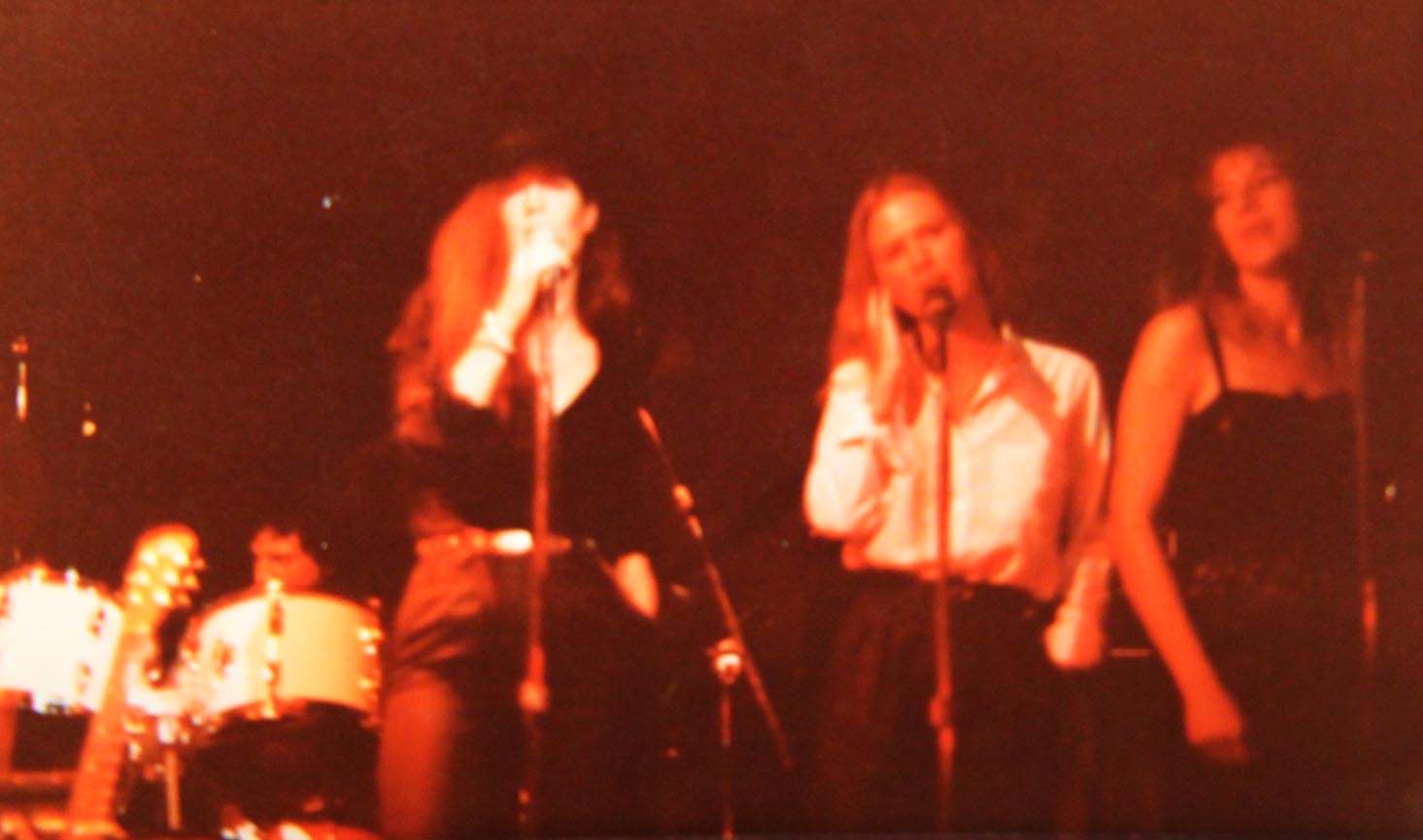 Magi, Michael - Take 3
Taking the EST training, plus seminars, 6-day training, New Warrior, Men Sex & Power and such I met some remarkable people.  One was Magi Bloom, singer & designer.  She was opera trained and had talent.  Michael Craig had a great voice and lovely spirit also and we formed a vocal trio, Take 3.  This is three original songs from a performance in Santa Monica.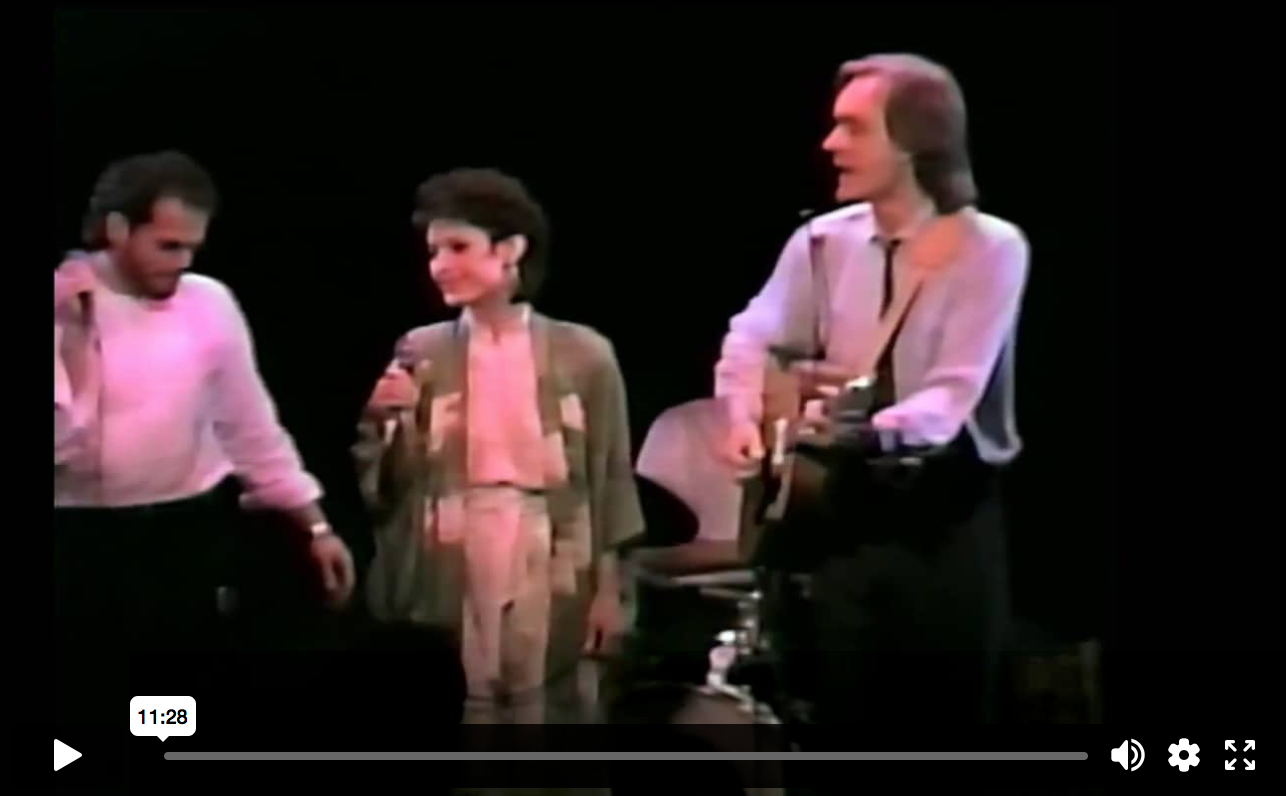 After first joining forces in music, Magi and I married in Big Sur.  Soon the next installment of life came to be.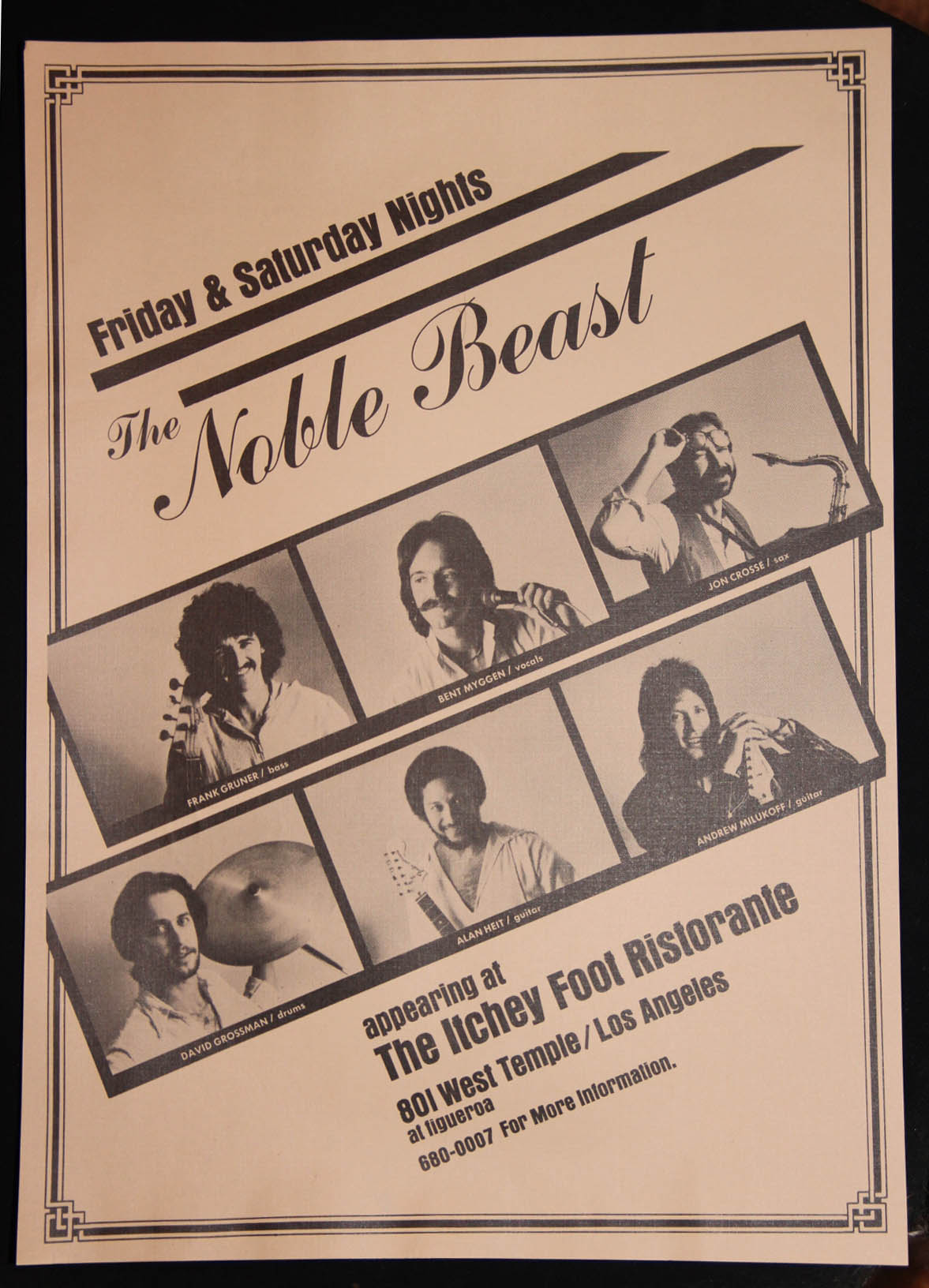 My LA Band: The Noble Beast.  Frank Gruner/bass, John Cross/Sax, David Grossman/Drums, Alan Heit/guitar, Andrew Milukoff/guitar – and yours truly.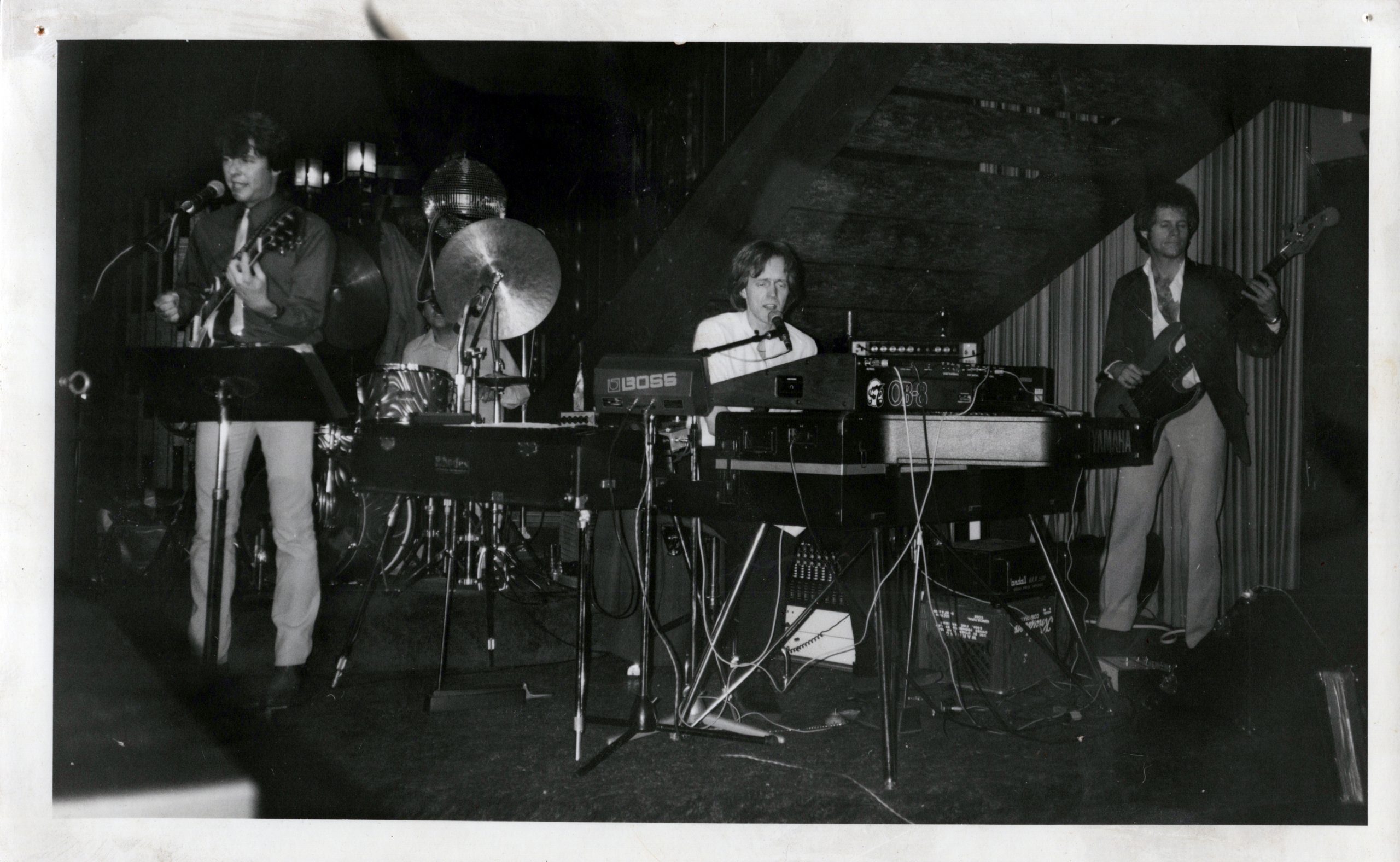 Through Jennifer Ryan Jackson I met Leon Becken, drummer & studio owner in Lake Arrowhead. We became friends  and for a few years I rented a cabin next to him and his wife, Lida on top of a mountain. We played funk and Pop in a few band constellations all called Radio Flyers.
Below is a recording of a few live recordings this one with James Felix on bass and vocals. Pretty hot!
Next chapter will be Santa Barbara, Santa Ynes Valley, Dusty Bottom Ranch, The Crooked Path and Linda Hance.
(The page is not up yet)