Danish Roots
I come from a long line of music makers
Some personal background and history of VisionEars' founder, Bent Myggen:
Anders Madsen
Great Grandfather
1869-1950
Carpenter/Violin-builder in Denmark.
In this photo I see a gentle, strong man with a passion for music.
He made more than 200 violins. I've got one of them.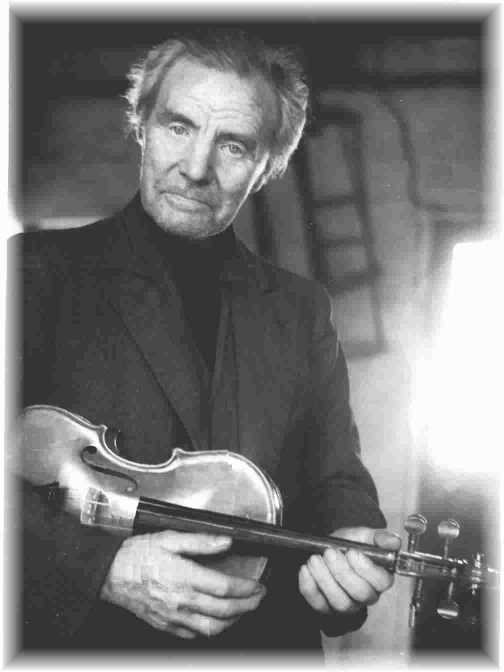 Peter Wilhelm Salamonsen
Great Grandfather (Grandmother's side)
1865-1950
Carpenter & Singer.
And Great Grandmother
Johanne Salomonsen (1870-1963)
Reportedly he would sing non-stop working in his little shop, turning out door-handles and yo-yos. After making a batch of each he would go to the stores and sell them – (I can't imagine that he could feed a family from that alone – he must have done more than that). Each spring he would load his family (wife and four daughters) and all their belongings into a horse-cart, drive to the country and find an apartment where they all lived until autumn, when they would all go back to Copenhagen and find another home.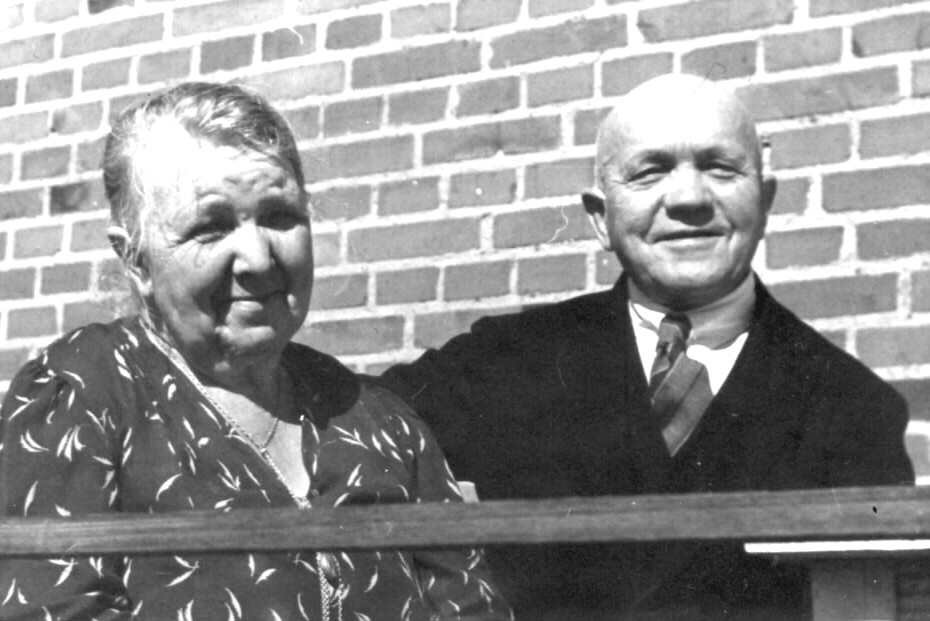 My Great Grandmother remembered all the addresses she and Great Grandfather had ever lived at – probably 50 or so.  She was said to have had a great voice and sang in many choirs.
Christian Emil Andre Hansen
Grandfather (father's side),
1890-1964
Musician/artist/merchant in Horsens, Denmark.
Here with me in the early days. He had a sense of humor and a voice that could command a circus audience.
There was a barrel of dried fish in his shop with a sign: [Translated] "Salted Fish, 25 cents – or 3 for a dollar".  It was a joke, but one day a man came in and bought three for a dollar.  He returned later to complain, but did not get his money back. "If you're that dumb, you deserve what you got" my grandfather said. 
My father – later in life – wrote a book about his life, with many stories about Emil and the times they lived.  I translated it into English and published it on Amazon.com.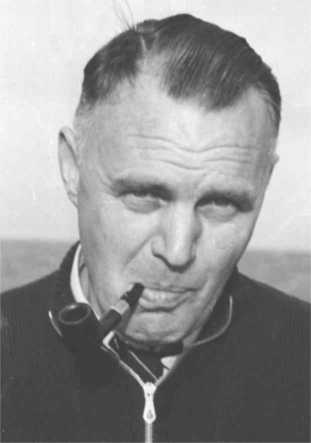 Alfred Holger Madsen
1900-1965 – Grandfather (mother's side)
1st Violinist, Conductor in Horsens, Denmark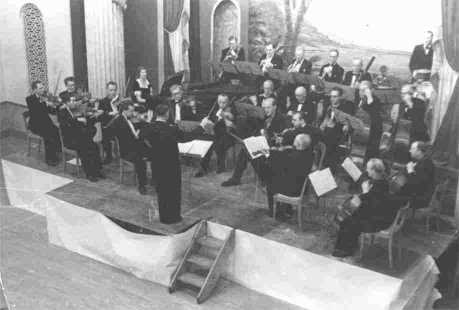 During WW2 he assembled the first symphony orchestra in the region – to cheer up his countrymen during the German occupation. And a fine one he made it, too.  He was also a great sailor and able to swear for a long time without repeating himself.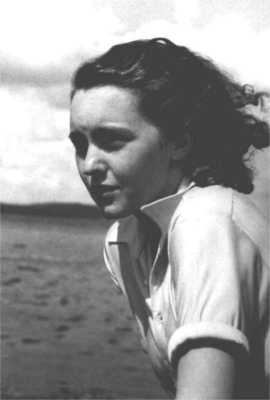 My mother
Lillian Myggen (Madsen)
Concert Pianist, homemaker, builder.
1925 – 2018
Working as a press photographer, my father met her at a performance.
A grand piano was the first piece of furniture the newly-married couple bought
She was fearless and able to learn and do whatever our family needed, from carpentery to masonry, clothes designer, seamstress, cook, architect, financial manager, mother, wife and pianist (of course).
Arne Myggen (Hansen)
Father, journalist & photographer.
1921-2005
A successful newspaper columnist he also became the most popular radio personality ever in Denmark.
He published about 12 books, wrote plays, skits and comedies for all the major Danish stars while working for the newspapers, radio and television for most of his life. 
He and my mother never had an argument, they were a perfect marriage of humor, sensibility, taste of adventure and love, and complimented each other in what each could do for each other and our family.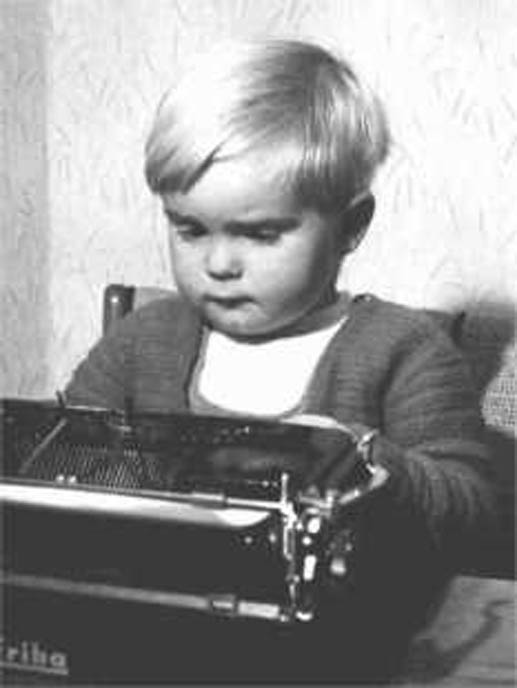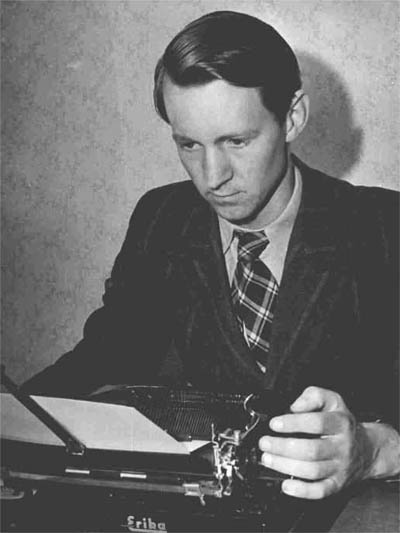 Naturally, I was keen to follow his footsteps and adopted soon the serious look of concentration.
My parents said I sang before I could talk, and explored the piano before I could walk.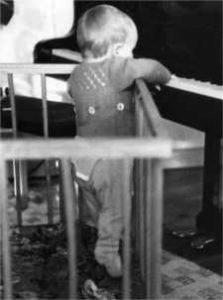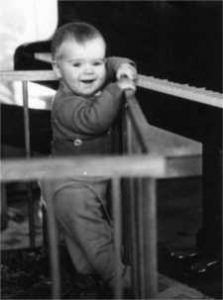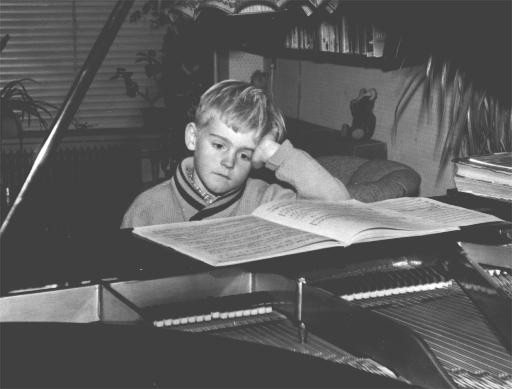 Here I am realizing that the road of music is sometimes long and slow. 
Perhaps I started writing my own stuff because it took so long to learn what others had written.
I remember all my classmates, but was a bit of an outsider. Our teacher, Mr. Behrend taught English.  One day he entered the classroom walking in on his hands to the front of the room. He also slapped me good along with 5 other boys over a prank. We probably deserved it.  I am the one closest to the tree.
Back then we were taught Danish (of course), Swedish, German, English, Latin and French.  When you live in a small country you got to know other languages.  English was easy for me, German was hard – too many rules.
I studied Latin for 3 years which I loathed at the time, but later have truly appreciated.  When you know the roots a language, your words have more power.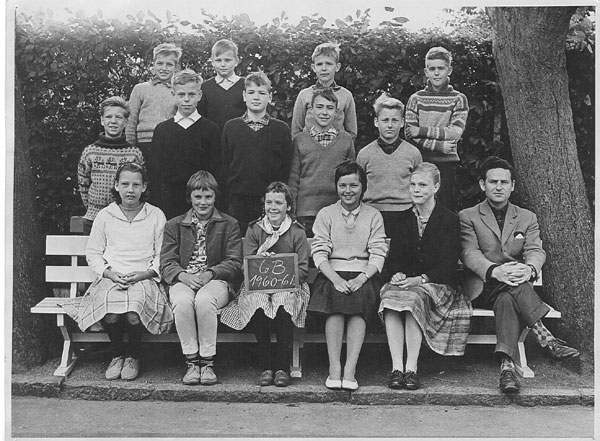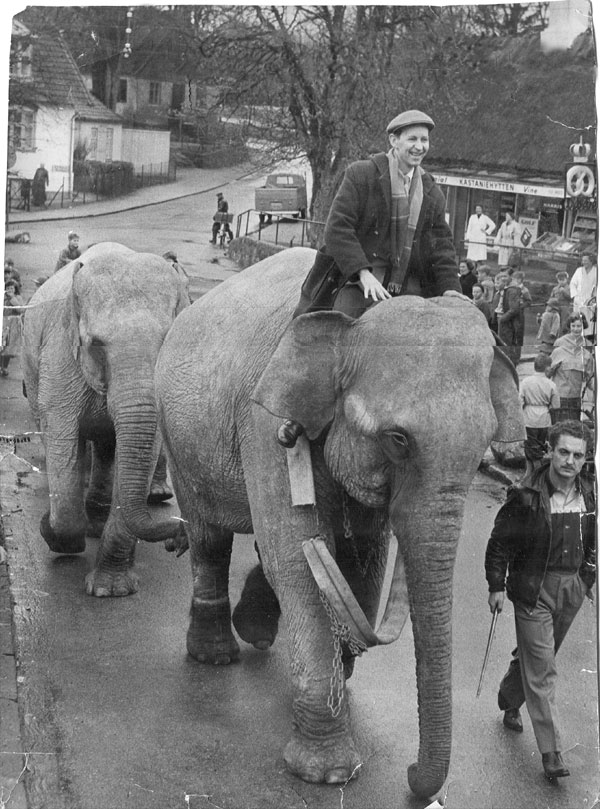 My father, writer, journalist, always had great ideas and pulled off all kinds of publicity stunts. Here he rides into our small town on an elephant he borrowed from a friend who owned a circus. The elephants cleared the trees on our lot to make room to build our new house.
It was great time in history and an ideal place to grow up.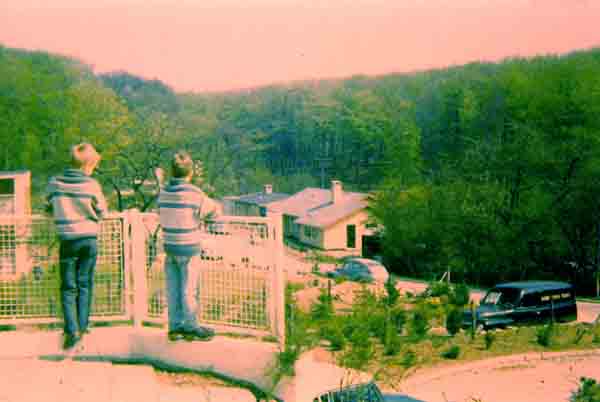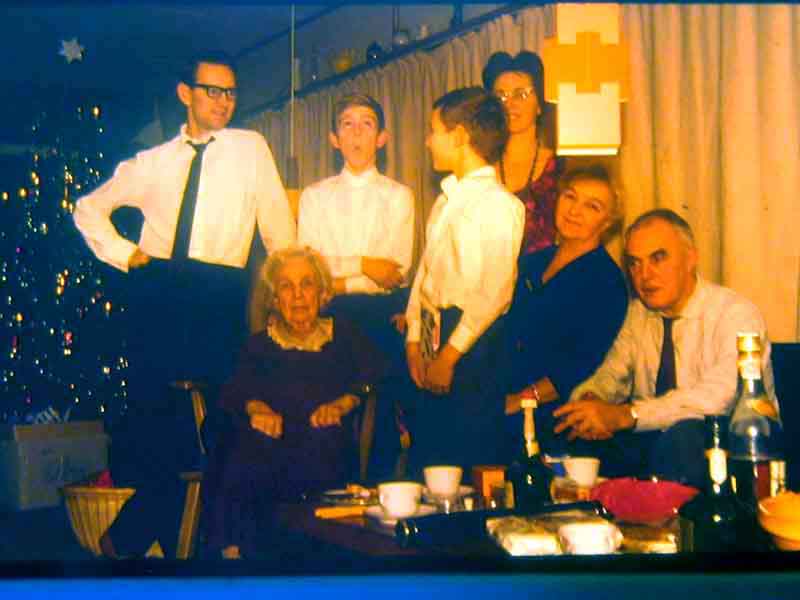 At 16 I got into the Danish State Radio